25 TS-4A is an historical bestseller.
Offering an extended working range, for a measured investment, this simple, highly dependable and unrivalled machine is an easy-ROI tool, thanks to its ability to produce, with a low-cost set of tools, a wide range of accurate parts, in large quantities.
Carrying a standard feeding system from its back, 25 TS-4A can also move its feeding unit to its side. Such configuration boost further its already high production rates and provides alternative solutions in terms of feasibility. The conversion is always reversible.
A transfer for the making of the second-hook on extension springs is available for this machine.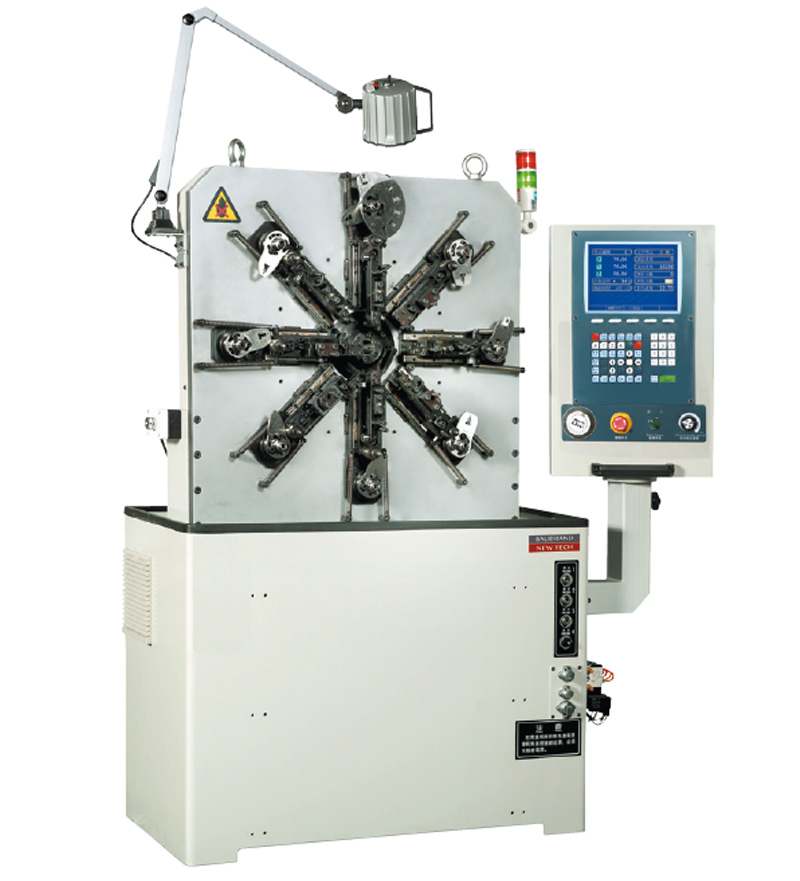 Technical characteristics
| | |
| --- | --- |
| | |
| Wire diameters | 0,2 – 2,5 mm |
| Axes | 4 |
| Maximum wire feed speed | 121 m/mn |
| Dimensions | 1,30 x 1,46 x 1,68 m |
| Weight | 870 kg |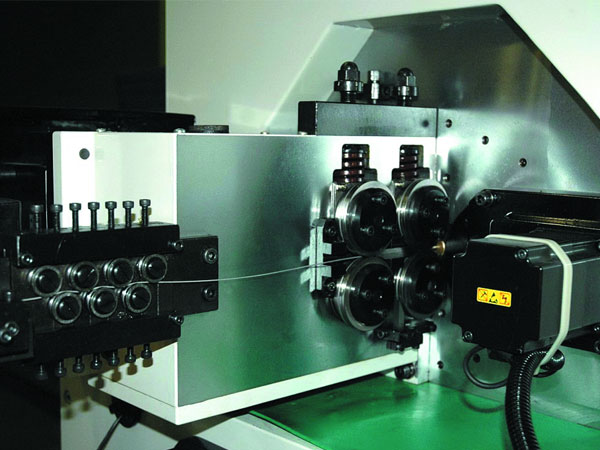 Dedicated tooling, side feeding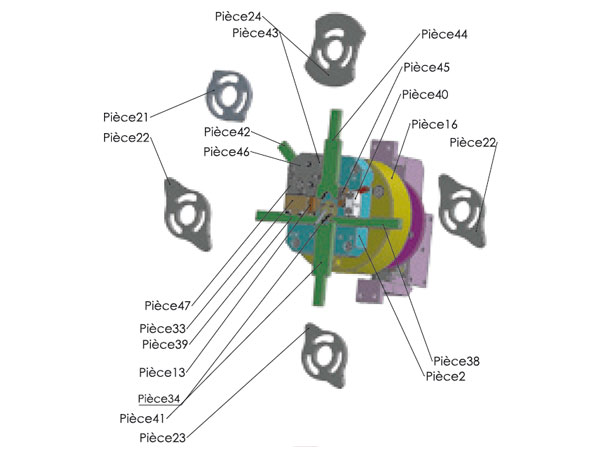 Side-feeding configuration