Straightening-and-Cutting Machines WSC
The straightening process can be followed by various second operation: deburring, chamfering, flattening, drilling…
The rotary straightener is set by means of an electrical command, which directly controls the positioning of straightening fingers. Thus, the setup is very quick and does not require any particular training.
Straightening setting parameters are saved in the program and will be instantaneously applied to any subsequent production processes.
The specific cutting system, patented by Buch, is extremely fast, and may be executed burr-free.
While the standard cutting angle is 90o, other values can also be achieved upon request, possibly with different cutting angles at the front and at the back.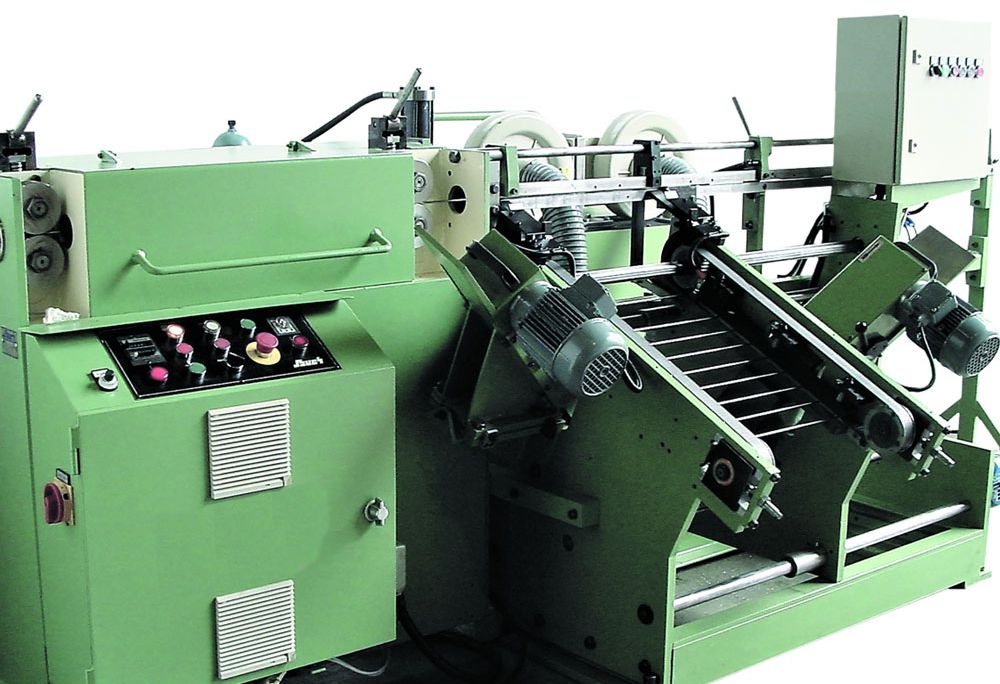 Technical characteristics
SMOOTH WIRES
CORRUGATED WIRES
WSC-L4
WSC-L7
WSC-L12
WSC-C12
WSC-C16
Wire diameters (mm)
Rm ≤ 800 daN/mm²
1-4
2-7
4-12
4-12
6-16
Rm ≤ 1 200 daN/mm²
1-3
2-6
4-10
4-10
6-14
Rm ≤ 1 600 daN/mm²
1-2
2-5
4-8
4-8
6-12
Rotary straightener
Manual adjust.
At the choice of the customer
Hyperbolic
Electronic adjust.
At the choice of the customer
–
Speed (m/min)
Manual adjust.
10-120
10-120
10-120
10-80
10-80
Electronic adjust.
10-100
10-100
–
Types of cuts
Fixed
At the choice of the customer
–
Tilting
At the choice of the customer
–
Floating
At the choice of the customer
Number of cuts per minute
≤ 150
≤ 150
≤ 150
≤ 100
≤ 100
Minimum cut-to-lenght (mm)
50
50
50
500
500
Maximum cut-to-length (mm)
3 000
3 000
3 000
6 000
6 000
Bars' length tolerance (mm)
± 0,2
± 0,2
± 0,2
± 5
± 5
Power (hp)
Depending on cutting and straightener
30
40
Other configurations are available
Electric set-up of straightening fingers – to be memorized